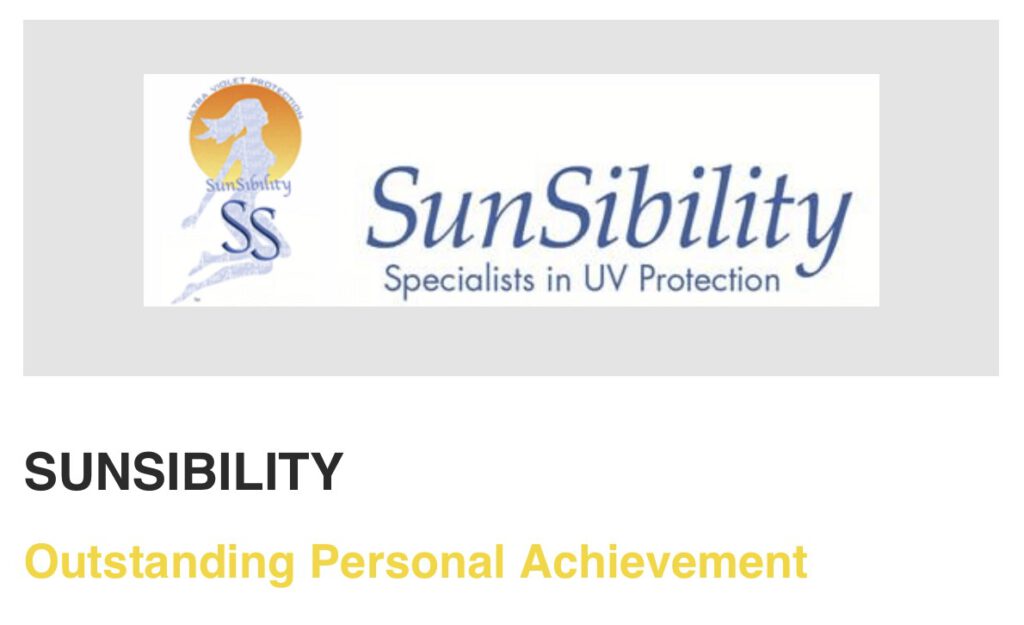 Commenting on Angeli Jackson, founder of SunSibility, the winner in the Outstanding Personal Achievement category, the chairman of the judges said: "Congratulations to Ms Angeli Jackson, founder of SunSibility, for following her hunch about the need for sun protection garments and developing an innovative company that provides UPF50+ specialist clothes and other sun protection products. After attending the London College of Fashion, Angeli came across the idea for sun protection clothes, but her tutors didn't think it was commercially available. How she has proved them wrong ! Angeli's company SunSibility is now two decades old and a leader in its field."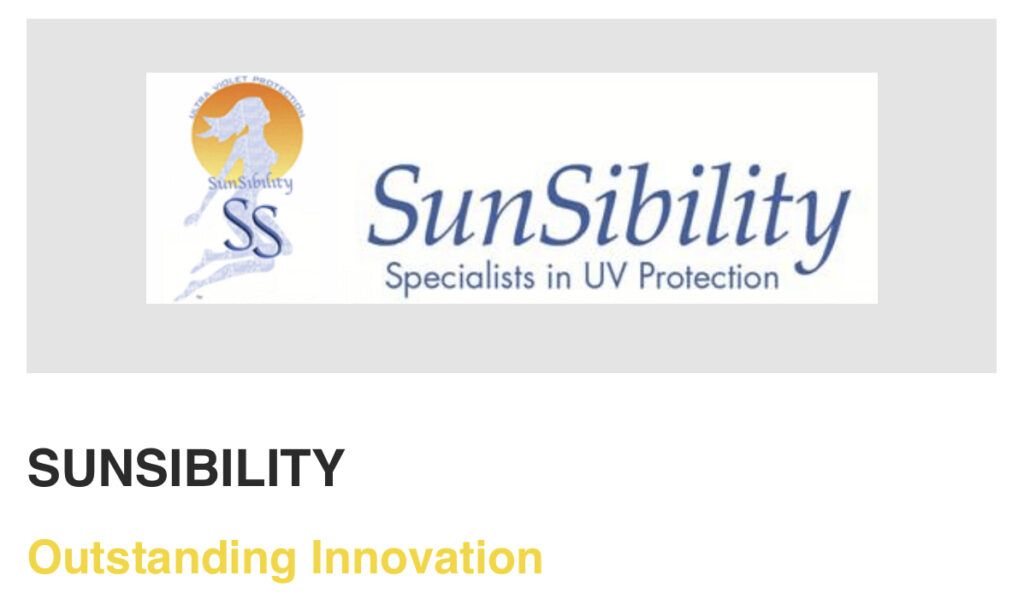 A wonderful achievement – I'm so proud and incredibly grateful !
Like many entrepreneurs this has been a complete labour of love and the passion will always be there especially when customers provide feedback it's a testament to why I continue to do what I do.
I am proud that our SunSibility Collection is designed and individually made in England, supporting UK Manufacturing and we are always searching to bring clients the best British and International UV Products available on the market.
I have dedicated half of my life to raising the awareness of UV protection and creating a brand that can help provide sun protective solutions.  In the past year I have been overwhelmed by the fact that all my efforts are now finally being recognised.  In September 2021 we won 'Most Innovative Independent Fashion Business' for Corporate Live Wire's Innovation & Excellence Awards.  We then won 'UV Protection Specialists of the Year 2021' by Midlands Enterprise Awards in November and to end the year on a absolute high, Sunsibility was then awarded 'Best Customer Focus' by Best Business Awards'.
To now WIN Outstanding Innovation & Outstanding Personal Achievement on a Global basis is so rewarding and I really do feel a sense of accomplishment and will continue to provide the best level of products and service to the industry and our customers.  Thank you SO MUCH

The Global Business Excellence Awards are one of the world's highest profile awards and winning this accolade speaks volumes about SunSibility.  Due to their high profile, the Awards attract a wide range of entries from across the world, from large international PLCs and public sector organisations to dynamic and innovative SMEs. The winners all have one thing in common – they are truly outstanding at what they do.