Why Protect your skin from the sun?
Protecting yourself from the sun is vital, as over-exposure can cause numerous harmful effects, such as permanent damage to your skin. Whilst it might be obvious that you need to protect your skin when it's bright and sunny outside, it's actually important to consider your protection routine all year-round – even in the winter.
As we age, our skin becomes more fragile and thin. Years of overexposure to the sun add to these natural ageing effects, leading to skin that's more susceptible to sun rays. It's important to be proactive with your approach to sun protection to reduce the likelihood of damage – especially when you're also responsible for your children's safety. Forgetting to put your suncream on can leave you with more than just sunburn, and once you're burnt, the damage is already done.
Here's why it's important to start protecting your skin from sun damage at an early age.
1. Maintain your skin's appearance
Prolonged exposure to the sun can adversely affect your skin and cause problems such as sun spots and sunburn. Sun spots are flat, brown spots that appear on the parts of your body that get too much sun exposure, while sunburn is an inflammatory reaction to UV radiation. While sun spots are non-cancerous and don't threaten your health, they adversely impact your appearance and can lower your self-confidence.
On the other hand, sunburn may cause itching and is red and painful to the touch. In extreme cases, sunburn can scar your skin. Using protective measures such as sun cream and limiting the amount of time that you're in direct sunlight helps prevent sunburn and spots.
2. Maintain your health
Exposure to the sun can cause many health complications, such as heat stroke and skin cancer, due to the harsh UV rays. This makes it vital to take extra measures to protect your overall health and well-being when it comes to sun exposure. These measures include:
Trying to stay out of the sun as much as possible

Avoiding going out in the peak of the day – between 11am and 3pm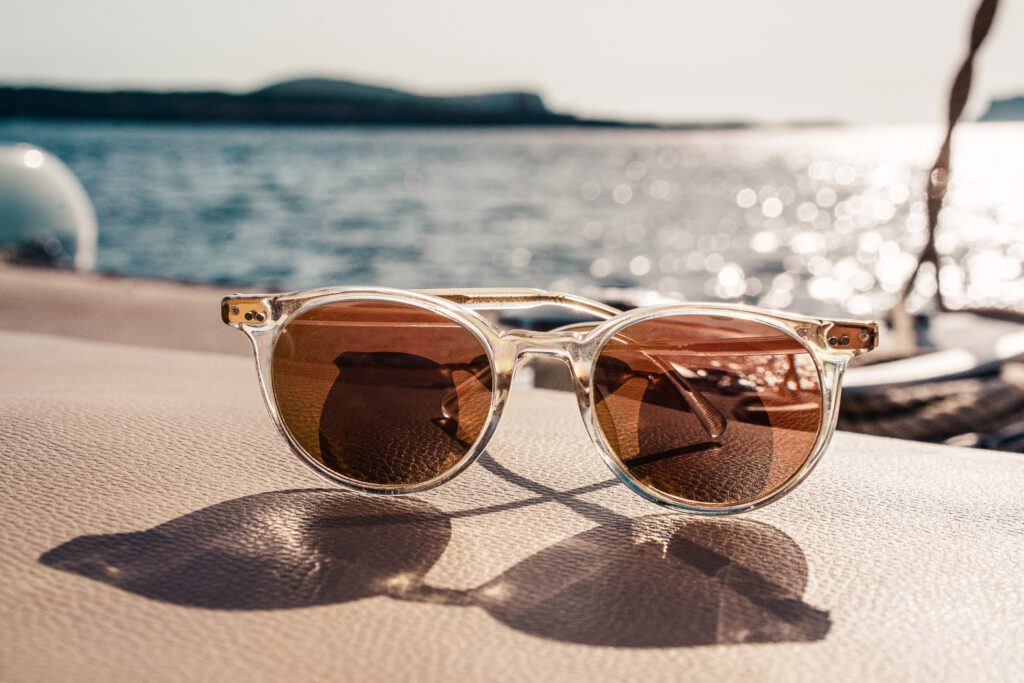 3. Protect your eyes
Ensure you wear sunglasses on sunny days, as this protects your eyes (and the delicate skin around them) from the sun. Overexposure to the sun can cause irritation, temporary blindness and damage to the tissues around the eyes. Luckily, wearing wrap-around and close-fitting sunglasses ensures that the minimum amount of rays reach your eyes – just remember to wear sunglasses that provide 100 percent UV protection.
Minimise the effects of sun exposure
As we've discussed, prolonged sun exposure causes numerous side effects, including the formation of wrinkles, age spots, premature ageing, dehydration and hives. Protecting yourself from the sun minimises these effects, ensuring you maintain your skin and overall health.