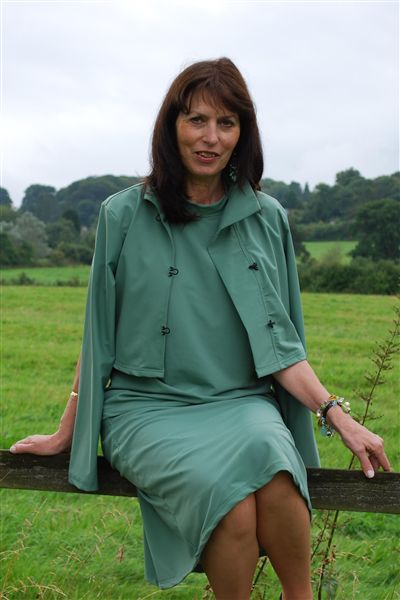 Welcome to SunSibility – The UK Specialists & no 1 brand in Luxury UV Protection and sustainable fashion. A collection born at the beginning of the century after studying Product Development for the Fashion Industries at London College of Fashion, and receiving a start up loan from the Princes Trust.
SunSibility have been pioneers in the industry for the past two decades by understanding customers needs and continue to constantly evolve in our field. We take this responsibility very seriously and feel privileged to be the company people trust.
SunSibility's aim is to provide comfortable, reputable and innovative UV protective products, allowing our customers to enjoy the sun safely. Our aim is to provide a one-stop-shop for all your sun protection needs, allowing you to source the best quality products, accessories and clothing all in one place.
Our SunSibility clothing range is full of stylish solutions for staying safe in the sun, with great designs for men, women, children and babies. Individually made to order in the UK by the finest tailors & dressmakers in house, we use a supreme specialist Italian fabric with a built in sun protection factor (UPF) 50+ which prevents 97.5% of UV rays. You can find out more about the material we use below.
Many products in our SunSibility range have been developed to help people with extreme sensitivity to UV light, such as Vitiligo, Lupus and Eczema and we have worked closely with Lupus UK, the Vitiligo Society and have been endorsed by many dermatologists and skin specialists worldwide.
We have taken care to ensure our product ranges can be mixed and matched, allowing you to get the best value from your SunSibility products and protecting you from the sun when you need it.
Our website is constantly updated and we have products suitable for all seasons.
Allow us to help you take care of your skin all year round.
Do follow us on our social media channels to stay in touch
Happy Shopping, any questions, we are here to help – do get in touch
Best Wishes
Angeli Jackson
As experts in the UV Protective Clothing market for over 20 years, SunSibility prides itself on providing high quality, stylish sun protection for all the family.
We are committed to helping you and your loved ones enjoy the sun safely, and our aim is to provide an all-encompassing one-stop shop for all your sun protective needs.
The UV Protective collection is beneficial to all who are concerned about the effects of Ultra Violet Rays, are Sun Sensitive, & or those who care about their wellbeing and like to take precautions and Stay Safe in the Sun with ease & elegance !
All our garments are made with a specialist UPF50+ material that keeps you cool, prevents 97.5% of the sun's rays, is chlorine resistant and quick drying. Each piece is individually made to order & stitched giving that personal touch and each part of the process is carried out in-house, right here in the UK.
The collection consists of essentials & classic co – ordinates to mix and match. The SunSibility UV Protective Clothing range is specifically designed to flatter your body whatever your age, shape or size.
Available in sizes 8 – 22 for women, Small to XXX Large for men and ages 0 – 16 for children's wear. If you require smaller or larger sizes than stated this is always possible.  We are lways happy to hear from our customers to work on any designs you may require.
'SunSibility's' fashionable range is a completely unique UV Protective apparel line designed for real people in the real world.
SunSibility's garments are very classic & functional (often multi – functional), all of which have been developed to make staying safe in the sun trouble-free ! Our main collection is designed for complete cover however due to demand we offer most designs in shorter lengths so customers can layer the items mixing colours and garments to suit. 
A sun protective range that will make a considerable improvement to lifestyles everywhere.
We have forged strong links with the medical profession and many charities such as Lupus UK, The Vitiligo Society and British Association of Skin Camouflage and are proud that SunSibility clothing and products help many enjoy a better standard of life.
At SunSibility, we value our customers and their feedback and ideas are a great inspiration for new designs and innovative products that we use to evolve our collection year on year. We are continuously looking at other UV protective suppliers to bring the very best in protection to you under 'one roof' and are proud to work with Wallaroo Headwear, Stingray Swimsuits, Lanuuk and Foster Grant Sunglasses, amongst many others.
We know you will enjoy looking through our range of products. Please do not hesitate to contact us if you have any questions at all regarding the collection, we are here to help & advise.  Contact Us
SunSibility is delivered straight to your door and being available by mail order and over the internet means, you can shop from the luxury of your own home.
If you are visiting us for the first time, please do not hesitate
to contact us if you need any guidance or more information,
if you are returning "Welcome Back", and thank you for your loyalty,
please continue to spread the word of SunSibility.
Providing Sun Protection with Style is our aim and
we hope to be supplying you for many years to come.
So please enjoy looking through our collection or request a
Free SunSibility Colour Brochure.
SunSibility is not a shop but is a mail order service.
Visits are welcome to the showroom but
STRICTLY BY APPOINTMENT ONLY – Thank You.
Please contact us if you would like to arrange a
day & time to view the collection.
Look forward to hearing from you soon & remember,
Take care of your skin & Stay Safe in the Sun.
Best Wishes